Harley-Davidson® Softail® 2019 Lineup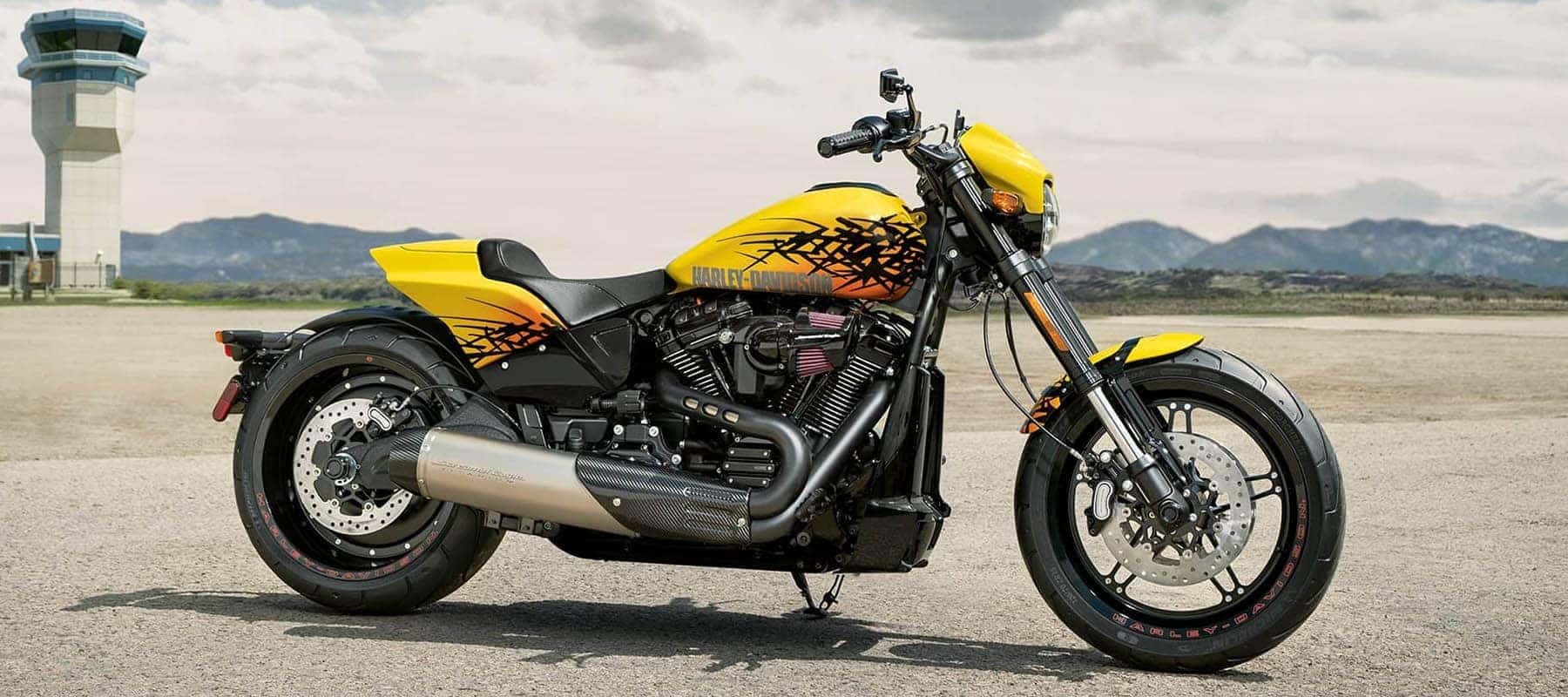 The Harley-Davidson® Softail® family of motorcycles is a blend of authentic heritage, garage-inspired soul and modern technology. These bikes became instantly popular cruising machines and have gained a dedicated following. The 2019 lineup stays true to the heart of the Softail motorcycles, giving riders the classic style, raw power and customization options only Harley-Davidson® bikes have.
At Frontier Harley-Davidson® in Lincoln, Nebraska we have the Harley® Softail® motorcycles that will put you in instant cruise mood. We proudly cater to our friends in Omaha and Nebraska City, Nebraska. Here, we've highlighted some of the Harley Softail bikes we think you'll love.
Heritage Classic
This mean machine is the revitalized version of the Heritage model. Dark style melded with modern edge gives you a Harley-Davidson® Softail® motorbike that has urban style and vintage details. The Heritage Classic will remind you of pre-war bikes. A detachable windscreen lets you go from touring to cruising at a moment's notice. The LED forward lighting and rear lockable and sealed saddlebags give a devilish gleam to practicality.
This Harley® Softail® bike has all the features you expect from it. The Milwaukee-Eight® Big Twin engine gives you all the throttle you want, a crisp throttle response and the classic sound of a Harley-Davidson®. The frame is lighter and stiffer, providing greater agility and a responsive ride. With both 107 and 114 cubic-inches of displacement available, you can choose to go big or bigger. High performance front and rear suspensions ensure you'll be able to handle the power of your H-D® Softail® monster machine.
Street Bob®
If you're longing for a pure adrenaline ride, look no further than the Street Bob® bike. Armed with a racing-style cartridge fork and a sophisticated suspension system, this Harley-Davidson® Softail® bike gives you reduced weight and improved performance. The rear mono shock provides a smoother ride while the adjustable suspension allows for dynamic cornering. The minimalist modern technology add-ons include a subtle digital display, keyless ignition, USB charging port and LED forward lighting.
The massive appeal of the Street Bob® motorcycle lies in its raw bobber style with mini-ape handlebars, spoked wheels, hidden digital instrumentation and chopped fenders. The classic Harley-Davidson® Softail® chassis has been reinvented to be much lighter and more responsive while not giving up on the iconic look that has come to define these bikes. For the speed and sound you love, the Milwaukee-Eight® 107 V-Twin engine stands ever ready to deliver.
Softail Slim®
This Harley® Softail® motorcycle is the stripped down and souped-up version of the classic bobber. The Softail Slim® bike adds a pre-war, vintage touch to the 2019 lineup. Its classic spoked wheels, chopped fenders and Hollywood handlebars are finished with a dark polish, proving vintage looks better on the road than in a museum. The low slung, tuck-and-roll seats put the riders closer to the road and the controls, making them feel like the bike is just an extension of them.
The redesigned Softail® bike frame is tougher and lighter, giving you a responsive ride that can handle all the power of the Milwaukee-Eight® 107 V-Twin. Updated suspension technology gives you the performance of a racing-style cartridge fork, while the rear mono shock can be adjusted to suit your riding style. This powerful Harley-Davidson® Softail® bike is the perfect blend of tradition and technology.
There's nothing quite like cruising on a Harley® Softail® motorcycle. These machines are designed to make you love the journey, not the destination. Come and have a look at the 2019 lineup at Frontier Harley-Davidson in Lincoln, NE. We're also proud to serve all Harley® bike riders from Omaha and Nebraska City, Nebraska.